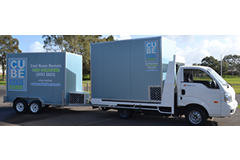 All prices quoted include delivery and pick up of our equipment.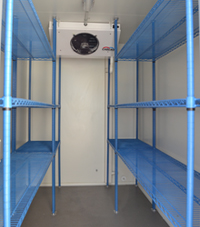 Our equipment comes with food grade adjustable shelving that meets all food safety requirements.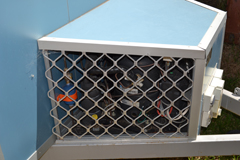 All our equipment have large motors installed to pull down product quickly and work efficiently during peak summer temperatures. It is advisable to talk to a Coldcube representative to discuss the amount of time to allow for your product to reach temperature.
All our equipment uses 10amp power supply (same plug as in houses). It is advisable to plug the equipment into a circuit that does not have other high usage items such as ovens and kitchen equipment.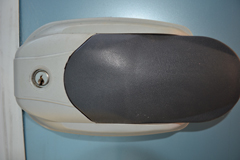 All our rooms come with lockable door handles that can be opened from the inside in an emergency should anybody become trapped inside.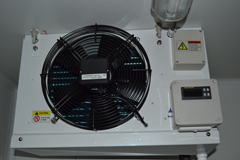 Our equipment have electronic thermostats to accurately display room temperature and allow easy adjustments for different product requirements.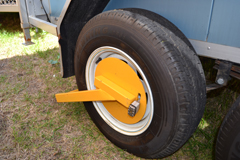 Our trailers come with substantial wheel clamps and draw bar locks to prevent the rooms from being towed once on site.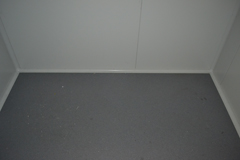 Non slip hospital grade vinyl flooring installed on all rooms, that exceeds food safety requirements.